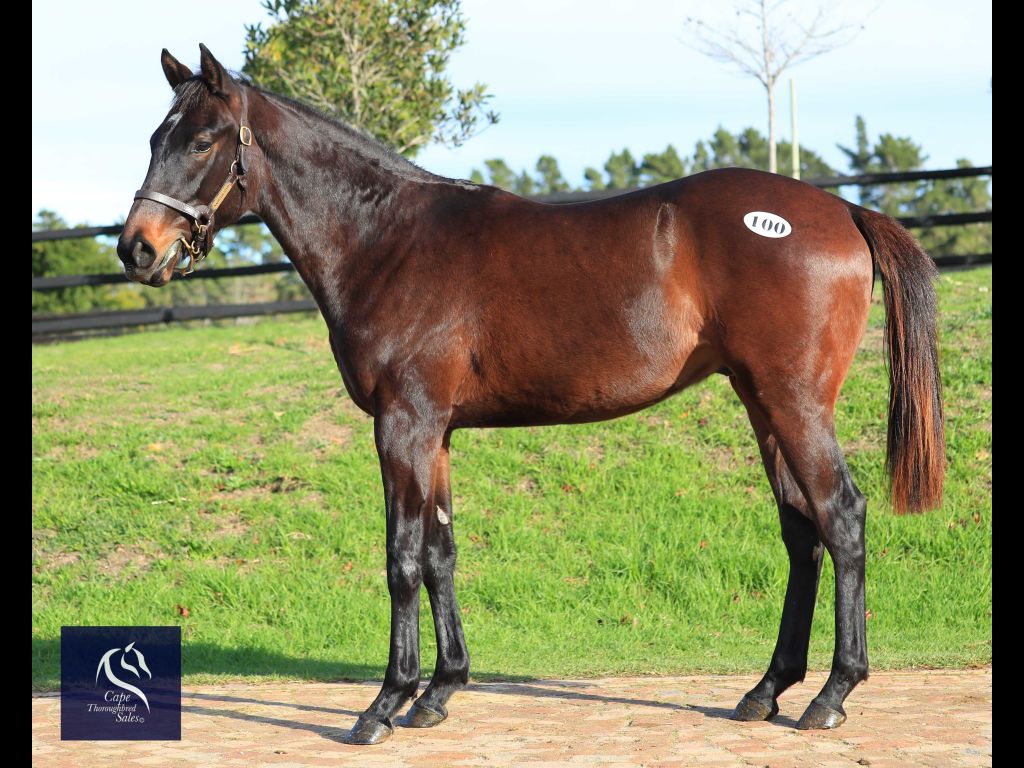 Nadeson Park at CTS Farm 1 Year Sale
Nadeson Park Stud has built up a good reputation over the past few years, and 16 lots will be auctioned off at Sunday's CTS Farm yearling sale in Kenilworth.
Hassen Adams of Nadeson Park commented: "I saw them on the farm last week and I'm impressed. It's a great draft, and the proof is in the pudding. Racehorse fans will love what they see, and I invite everyone to come take a look.
Adams added, "It's not easy for me to rank them in order of preference because they're all nice, but I've identified six that are really special."
Adams said his best selling filly was Lot 31, Jet Green, by Gimmethegreenlight and Mysterious Jet by Jet Master – a full sister to eight time G2 Post Merchants winner La Bella Mia.
"She is beautiful and has grown beautifully in her setting."
His next best is lot 35, Ocean Palace, a filly by Potala Palace out of Ocean's Swell, by Jay Peg. "She is a half-sister to Ocean Time, who finished third to Thunderstruck in the recent Gr1 Gold Medallion. This is not reflected in the catalog.
Batch 4 is Adams' first choice among his foals. He is Winter Fragrance, by What A Winter and Fragrant Al (Captain Al), from a long line of multiple winners. "He's just stunning, he looks just like his dad, beautifully done. I think he's going to be something special. I really like him."
Lot 100 District Twelve is a colt by Twice Over and District Six by Mujadill. His dam has already produced four winners, including Gr2 winner and Gr1 placed Gimme Six. "District Six is ​​one of my founding mares, and she has another beautiful one here. He's not quite there yet, but in August he will be perfect, a fast two-year-old.
Lno 76 Sahnish Girl is a daughter of Time Thief and Arikara by Fencing Master. He's a first foal, and Adams noted, "His dam is Arikara, I can't believe she cast such a fine horse, he's a brute of a filly and I hold him in high esteem."
Lot 9 is the Greek Palace, a racy filly by Potala Palace and Grecian Dancer, by Antonius Pius. The mother's only previous runner has already won a race. "I love Potala Palace as a stallion, and the dam of this filly is out of the terrific broodmare Isadora Duncan. I sold his half-brother for a lot of money. This is a family I have high hopes for.
The sale starts at 2 p.m.