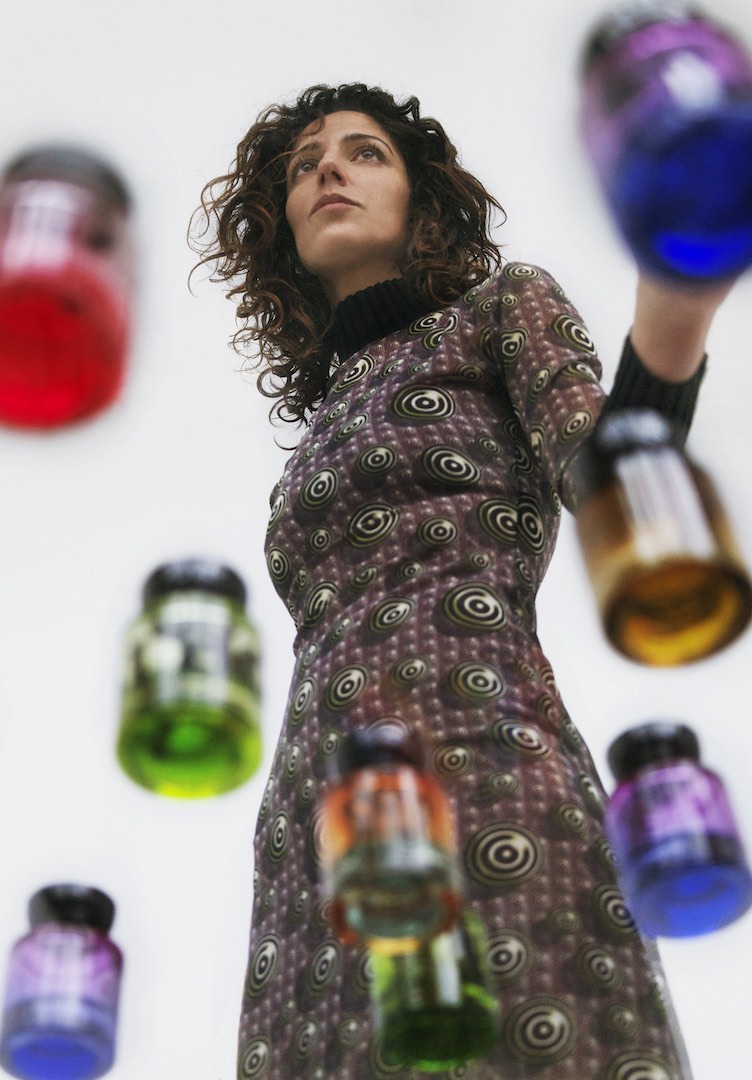 Discover the world's leading energizing fragrance brand
"Vyrao was created because I wanted to channel energy into a product, and we launched the fragrance because it's an instant change in your mood and emotions."
The scents are incredibly evocative. A puff of freshly cut grass, for example, can conjure up a multitude of memories – perhaps it's sunny summer camp when you were a pre-teen, the aftershave your first boyfriend, or perhaps waking up one Sunday morning to the dreadful roar of the lawnmower while your dad takes a look around the backyard.
Whatever it is for you, we know that fragrances are powerful. And that's one of the main reasons why perfume is such a lucrative sector of the beauty industry – for context, the global perfume market was valued at A$41.92 billion in 2020 – and why one in two celebrities is launching a "signature" fragrance these days.
---
We like curious people. Don't be shy, come to our Beauty section to learn more.
---
In such a crowded market, it's incredibly difficult to stand out. How do you create something fresh and exciting when we're bombarded with new scents almost daily? It turns out that approaching the creation of a fragrance from an entirely different angle – one that's far removed from the traditional perfume world – is an incredibly effective way to bring a new fragrance brand to life.
That's exactly what Yasmin Sewell, a woman who has held some of the most lucrative and influential roles in the fashion industry over the past few decades, decided to do when she launched her new brand of perfume, Vyrao. Touted as the world's first wellness brand to "fuse energy healing with masterful perfumery", Vyrao seeks to merge the healing benefits of wellness with the energizing qualities of fragrance.
"It was in well-being that I really wanted to orient myself; it has always been a great passion for me. I trained in different forms of energy healing, including reiki and integrative quantum medicine. Vyrao was created because I wanted to channel energy into a product, and we launched the fragrance because it's such an instant lifter of your mood and emotions that it can shift and alter your energy in an instant. », explains Yasmin.
So how do you go about creating a feel-good scent? "The process is different because we conducted with the healing properties rather than the smells. The fragrance intent is what we started with. [Master perfumer] Lyn Harris was informed this way, which is a very different process from how people make perfume. In fact, it was the first time she had been informed in this way. Each ingredient in our fragrances was first chosen for its healing benefits," says Yasmin.
As a seasoned perfume wearer, I knew Vyrao was offering something different as soon as we opened the PR file in FJ's office. The bold Bottega green of the packaging, combined with the intriguing scent names (like Witchy Woo, for example, a musky floral scent), emitted an audible gasp from the team. I tested all five scents over the next few weeks.
In a few days, they became the perfumes that I touched the most, which is saying something, because I have a fairly substantial collection. They have also become the perfumes that I have been asked for the most often, both by people in the office, friends in the evening and strangers on the street. As Yasmin says, scents are each energizing, but in different ways.
I Am Verdant, another favorite of mine, is designed for people who "live for wild greenery and transformational thinking," and as airy as it sounds, I kind of get it. If I want a scent that connects me to the natural world and feels like a fresh, vibrant burst of energy, this is the scent I go for. As Yasmin tells me, "perfume should lift you up and move you," and this line of fragrances certainly delivers on that promise.
Vyrao was recently welcomed into the Mecca family of brands, and you can see the fragrances and their beautifully colored glass bottles in stores across the country. Next up for the brand is a range of incense and candles, which will also be stocked in Makkah, and eventually a selection of products in the wellness area, which Yasmin assures me will "go really surprise people." Judging by this selection of flawless, transformative scents, I'll be looking forward to Vyrao's expansion.
Discover the Vyrao range here.